Up-To-Date Public Safety Power Shutoff Information


When there is a high risk for a wildfire, we may temporarily shut off power to your neighborhood to prevent our electric system from becoming the source of an ignition.



---
Public Safety Power Shutoff (PSPS)
When there are potentially dangerous weather conditions in fire-prone areas, we may need to call a Public Safety Power Shutoff (PSPS) event. During these events, we will proactively turn off power in high fire risk areas to reduce the threat of wildfires. Turning off our customers' power is not something we take lightly, but PSPS events are one of the ways we can better ensure the safety of the public, our customers, and our employees.
---
What is a Public Safety Power Shutoff (PSPS)?
If high fire-risk weather conditions threaten our electrical system, Southern California Edison may need to temporarily turn off electricity, to prevent unnecessary wildfire triggers. This is called a Public Safety Power Shutoff, or PSPS. Every situation is unique and Southern California Edison will monitor local environmental conditions as well as weather conditions including: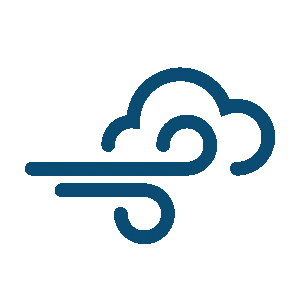 High Winds
and Strong Wind Gusts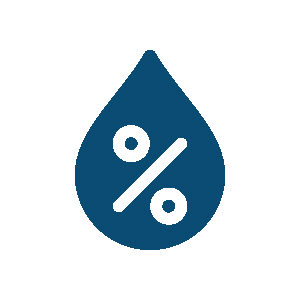 Low Humidity Levels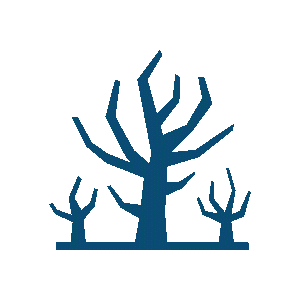 Dry Vegetation
that could serve as fuel for a wildfire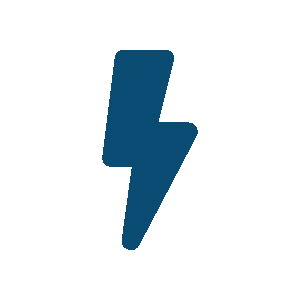 Fire Threat
to Electric Infrastructure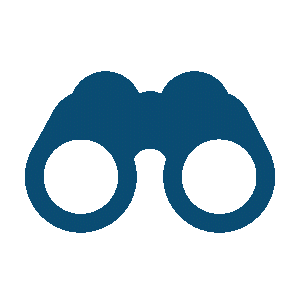 Real-Time Observations
by a state-of-the-art weather sensor network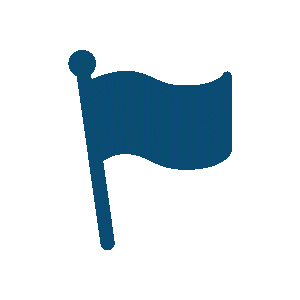 Red Flag Warning
declared by the National Weather Service
This is a carefully considered decision with many critical factors taken into account and always as a last resort.

---
How do PSPS events work?
When forecasts indicate elevated weather conditions, we'll begin assessing the potential impact to affected areas. We'll analyze historical data to help predict the likelihood of a wildfire occurring, closely monitor weather watch alerts from the National Weather Service (NWS), and place incident responders on alert, if needed.
Read our PSPS Decision-Making Factors fact sheet to learn more.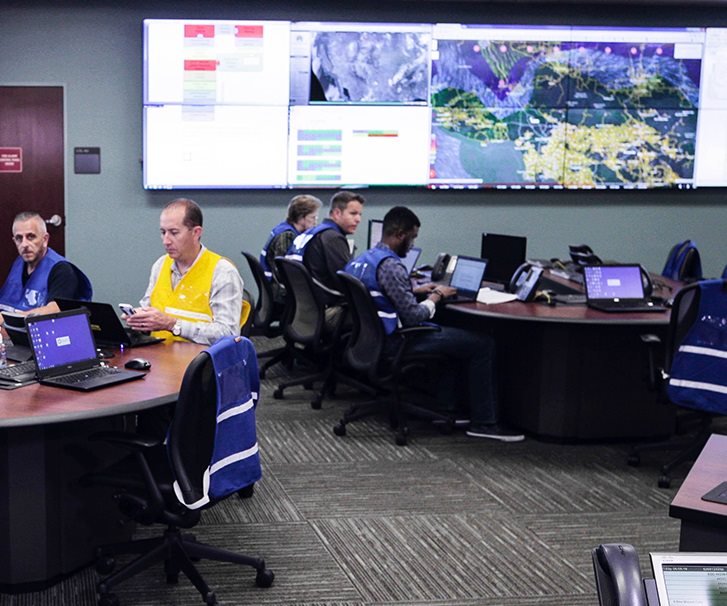 First Notification:
2 Days Ahead
If weather conditions warrant a possible PSPS, we will notify potentially affected customers.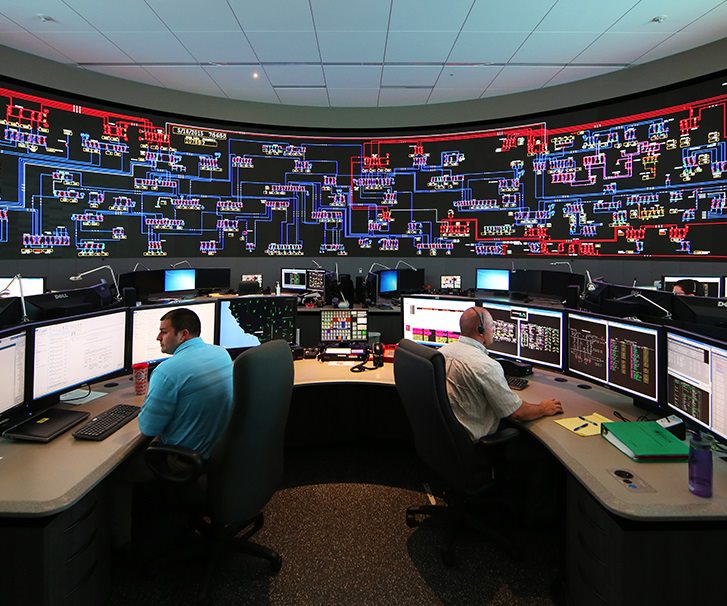 Third Notification:
Power Shutoff
When weather conditions confirm the decision to shut off power, we will send a notification to impacted customers.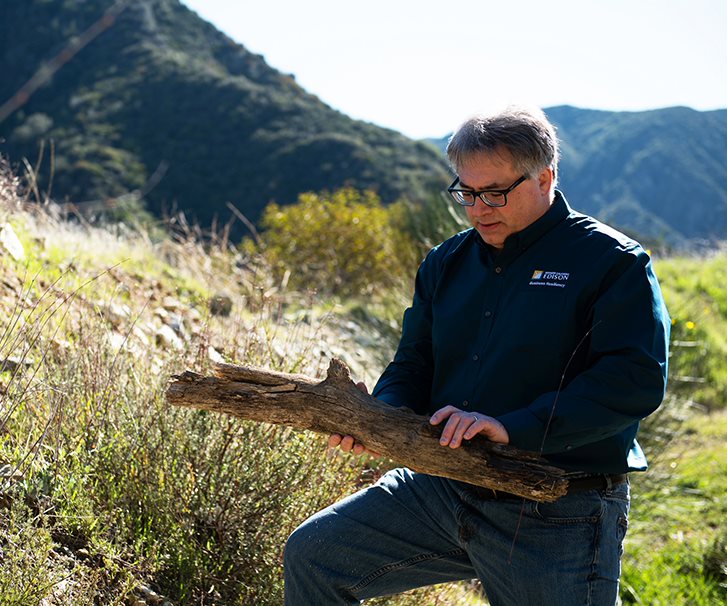 Second Notification:
1 Day Ahead
If weather conditions persist, we will notify impacted customers again.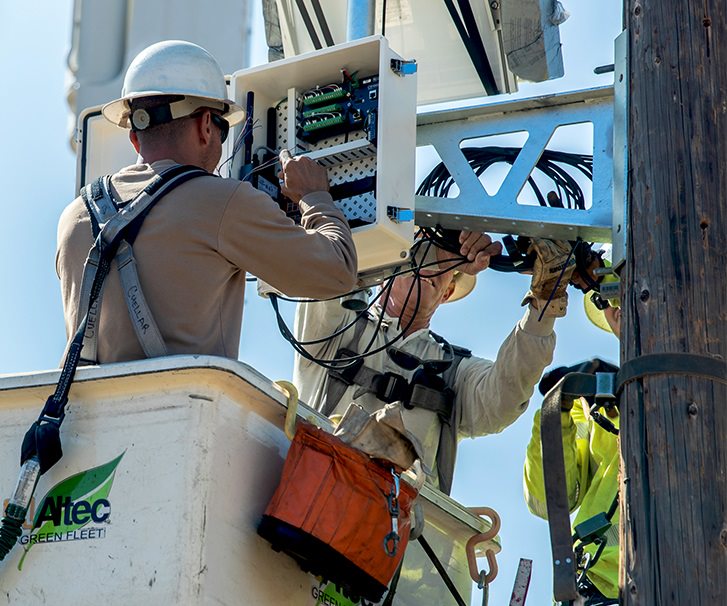 Fourth Notification:
After Restoring Power
After weather conditions return to safer levels, our field teams will check to make sure that power can be safely restored. We will send a notification telling impacted customers that power has been restored.
---
How You Can Prepare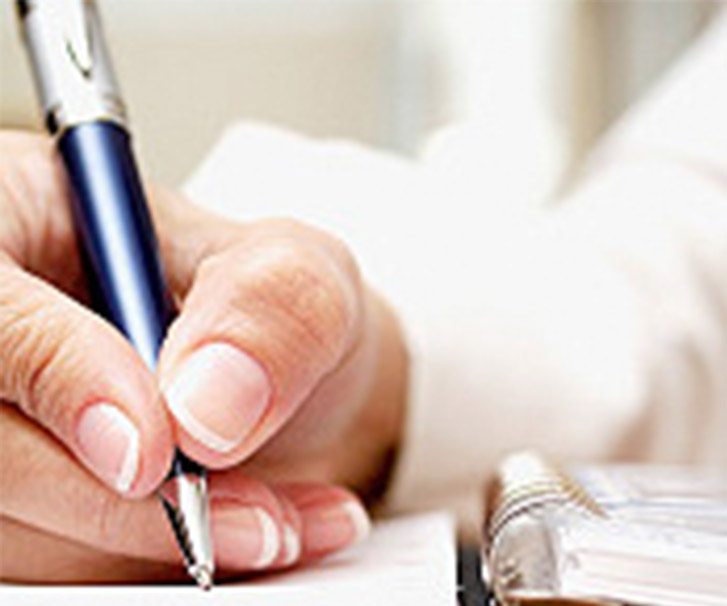 While PSPS events are more likely to occur in high fire-risk areas, everyone should be prepared with a plan in the event of a fire or other emergency.

---
Customer Care Resources

Resources and Support to Help You Be Prepared for Any Emergency
CUSTOMER CARE PROGRAMS FOR PUBLIC SAFETY POWER SHUTOFFS
---
Get PSPS Alerts
There are a number of ways you can receive PSPS outage alerts. Below are some options to sign up for PSPS alerts, including using your address or zip code:
---

Wildfire Safety
Evolving climate conditions throughout California have made wildfires a year-round concern to many communities. With about a quarter of SCE customers residing in high-risk fire areas, addressing the prevention and mitigation of wildfires is one of our top priorities. SCE has invested in a variety of improvements and innovations to help prevent wildfires and act quickly when they occur.

---
You can also follow Southern California Edison on social media.
---